Inner spring cleaning - clear out all your trapped emotions and excess baggage - Get ready for summer! The first 11 people will receive 50% off your regular consultation fee.

Experience your ultimate well-being … feel contented, loved, healthy and abundant. Let me help you easily put something into action AND actually get the results you want! Look out for further Spring into Summer opportunities!!

Frustration and failure can be hard habits to break...UNTIL you are ready for a breakthrough! Real change can happen in an instant. The instant you are willing to; discover the root cause of your current circumstances or condition and replace those old limited decisions with greater possibilities for your life.

THAT is the moment you can really soar! What would it actually feel like to be free?
Welcome to Susheel Croft
---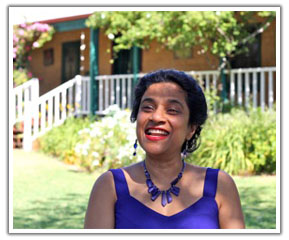 ---
Natural Therapy Pages Special
After an initial consultation when you pre book four sessions for your personal breakthrough you will receive one reconnective healing session at half price, if you mention natural therapy pages
---
About Susheel Croft
Welcome to my website, and thank you for visiting. I thoroughly enjoy creatively weaving the different knowledge and skills I have acquired in my ever-expanding toolbox, to enable changes that help the body, mind and spirit to work together for vibrant health. I use a wonderful balance of science and spirit to clear the past and carve the future.
Do you feel like you have lost your sparkle?

Do you want to take charge of your health and get the power to do it?

Are you letting your past determine your future?

Are you self-sabotaging?

Do you make positive changes in your habits only to find yourself slipping back to your old ways?


Are you overweight?? Do you feel bloated, tired, too much gas, reflux, constipated... diarrhoea... or some other bowel problems perhaps caused by Coeliac disease, Ulcerative colitis, Diverticular disease, or Irritable bowel Syndrome? Do you have Diabetes, High cholesterol, High blood pressure?
If you have said yes to any of these questions then I can help you get the results you want. With the latest tools in my toolbox, changes can start on an unconscious level that are powerful and permanent, enabling the mind, emotions and body to work together for vibrant health.
I am an accredited, practicing dietitian and Accredited Nutritionist with 30 years experience. I am a dietitian with a difference!
If you want a regular diet consult with just diets and menu plans we could change your diet or........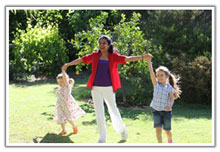 would you prefer to change your life!
I have the latest tools in my toolbox to enable changes that start on an unconscious level and that are powerful and permanent, enabling the mind, emotions and body to work together for vibrant health.
Neuro-Linguistic Programming (NLP)
---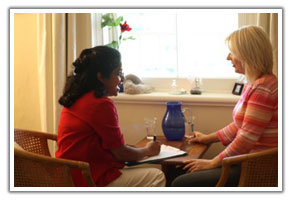 I would love to assist you to get the results you want on your road to excellent health. I use powerful tools for neurological repatterning which is a combination of neurolinguistics and hypnosis.
Neuro-linguistic programming lets you "re-program" negative emotions, patterns, and situations into positive emotions, patterns, and situations. You banish old, self-defeating patterns. We help you become more conscious and aware of your limiting beliefs and show you how to transform them, freeing your stuck emotions and take charge of your life. We give you step-by-step methods to overcome mental blocks to happiness, health, and success.
Hypnosis
---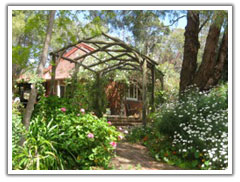 Using Hypnosis, we assist you to get so deeply relaxed that, with a little guidance, you can begin to make the changes you want to make to your automatic behaviors and/or emotional reactions resulting in reduced feelings of stress and anxiety and increased feelings of calmness and positive energy.
These processes easily and effectively change negative programmes in our unconscious minds that cause poor health. In particular, eating habits that sabotage us despite all the knowledge and plans in the world. I describe it as an "emotional blockage buster". When negative cellular memories are cleared new choices are available to you.
Dietitian and Ayurvedic Consultant
---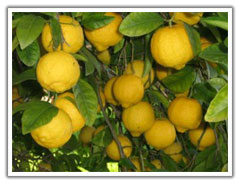 I use an wholistic approach to health and I am trained in Traditional Ayurvedic medicine.This means I can approach your problem from different perspectives instead of just relying on conventional medicine.
Are you overweight? Do you feel bloated, tired, or have an irritable bowel? Do you have diabetes, high cholesterol or high blood pressure? I am an Accredited Practising Dietitian and an Accredited Nutritionist with 30 years experience. I use a wholistic approach to dietary counselling, combining the ancient wisdom of traditional Ayurvedic Medicine with cutting edge scientific knowledge and skills.
Reconnective Healing
---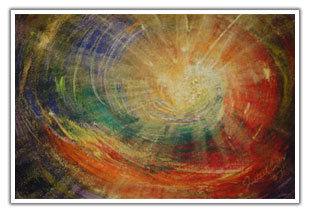 Healing is a return to balance. Every health challenge is a combination of the physical, mental, spiritual, emotional (and probably a few other classifications we don't have words for). Reconnective Healing doesn't specifically "treat" anything. If in its presence you allow yourself to come back into balance, as many people do, then you do come back into balance and healing occurs.
Reconnective Healing ® is often a life-changing experience, utilizing new frequencies to allow for the healing of the body, mind and spirit and beyond. 
 Using those frequencies, one can tap into their highest potential, and ability to heal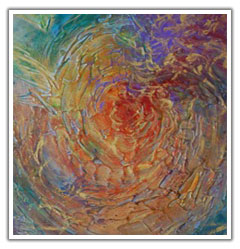 'IF YOU ARE LUCKY, YOUR HEALINGS WILL COME IN THE FORM YOU ANTICIPATE. IF YOU ARE REALLY LUCKY, YOUR HEALING WILL COME IN A FORM YOU HAVE NOT EVEN DREAMED OF - ONE WHICH THE UNIVERSE SPECIFICALLY HAS IN MIND FOR YOU'.
- ERIC PEARL (facilitatior of The Reconnection and Reconnective Healing).
Since my training in Reconnective healing with Eric Pearl earlier this year, I have found that this energy just flows as I am working with my clients and changes seem to happen more quickly as they return to a natural balance. The new healing frequencies transcended reiki and other energy techniques that I used to use.
For more information visit:
www.thereconnection.com
Reiki
---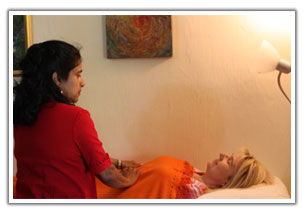 Reiki means Universal Life Energy. I am a Reiki master by the Usui method and have over 10 years experience in Reiki. I have also recently trained in Tibetian Reiki Level 1, 2 and 3, which is a powerful addition to my practice. I tend to use different modalities depending on the needs or interest of the client. With my Reiki sessions, I integrate, aromatherapy, Aura soma and sound therapy, depending on the particular need at the session.Reiki, is often able to help with stress related dietary problems, as well as general healing on a profoundly spiritual level.
Art for Healing
---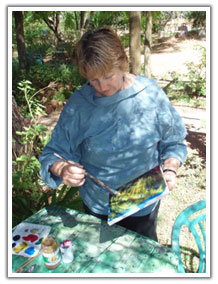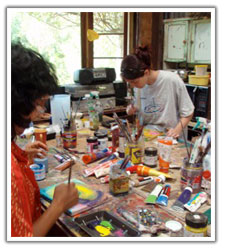 I also run creative play sessions which tap into the powerful tool of our creativity for healing and connecting to our virtues or inner strengths, like courage, love wisdom etc. I am a master facilitator in The Virtues Project, which brings out the best in each of us and helps us connect to our insight, and communicate in practical ways.
CREATIVE PLAY WORKSHOPS
Consultations
---
During the initial consultation I conduct a detailed personal history as part of my assessment. This process lasts for 1-2 hours. From this we decide on the direction we will take and if we choose to work together for your health and happiness.
I usually to see someone for an average of 4-8 consults, lasting 1 hour each. This way after we have a breakthrough, we can reinforce positive dietary and lifestyle changes so that the number of visits and constant yoyo dieting don't drag on and on for years.
My fee schedule
---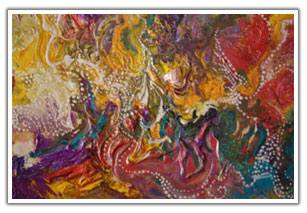 introductory visit is $98 (this lasts 1-2 hours)
Consultation fees are $148 per hour or $78 for half hour sessions.
Reconnective healing / Reiki session $98.00
A Personal Breakthrough, to clear particular issues where there are emotional blockages, usually involves 4-6 sessions
(ask about pre payment discounts)
As I am a registered provider with all private health fund providers. I do have discounts for pensioners and people in financial difficulties.
In some cases, Medicare, patients with chronic health conditions are eligible for up to 5 visits with Medicare rebate if managed through an Enhanced Primary Care Plan coordinated by their GP. They get a generous rebate from Medicare. I am also registered with the Dept of Veteran's Affairs
I have Eftpos facilities and also Hicaps which enables direct debit from your health fund towards payment.
Session Times
---
I work on weekdays generally and can be flexible with times.
The sessions are friendly, flexible, yet professional.
Location
---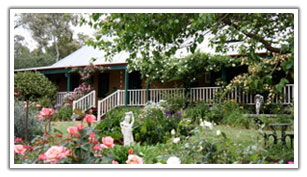 My consulting rooms are at 220 O'Connor Rd Mahogany Creek. This setting is worth the trip! A lovely mud brick cottage, surrounded by beautiful cottage garden and an olive grove. You can even purchase some fresh cold pressed extra virgin olive oil from our olive grove!
Do give me a call or email me to make an appointment!
All consultations are strictly by appointment only.
phone 9295 2839 or mobile: 0402 023 704
email: sushcroft@emotionalblockagebuster.com.au
website :www.emotionalblockagebuster.com.au
What people are saying about us...
---
I was in a dark lonely place in my life... I felt like I didnt fit in anywhere. I felt lost in my relationships especially with my husband and my daughter. It seemed like we were arguing all the time! I felt like I didn't deserve to be happy and that nothing good ever comes my way. But now with Susheel's help, I have soared up high and now I do belong and I do deserve to be happy and good things are coming to me. Just last month my husband and I went on an amazing holiday overseas, and I'm planning another very soon! My daughter and I are great friends! Thanks Susheel you helped me to get the sparkle back in my life when I thought all was lost.
Fionna( Perth)
---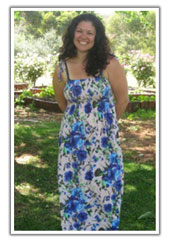 After struggling with weight and depression for many years, Susheel came into my life. I have learned what was stopping me from truly living and how to deal with life's little challenges. With Susheel's support, positiveness and infecious smile, I have cleared myself of all that was holding me back. I am now free to live my life as I always knew I could and as an added bonus, I have effortlessly lost 8 kilos and counting!! Totally Life Changing... Thank you!
Thank you! Tanya. (Roleystone)
---
I did not realise there is a better way, a more peaceful way to feel until I met Susheel Croft…
Susheel has lead me on a path of discovery and provided me with the opportunity to correct my past inner emotional blockages that were impacting greatly on my life making me feel heavy and tired like I was suffocating on the inside. Within just a few hours spent with Susheel I emerged with peacefulness, the air feels light and bright and my tummy feels clear like the knots have disappeared. Thank you so much Susheel!
Wendy (Dianella)
---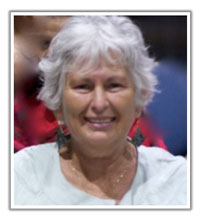 I had been feeling stressed, disempowered and exhausted and anxious. Not at all how I would like to be. By clearing some very deeply rooted beliefs and emotions that I thought I had cleared in the past, I am now happy, hopeful and have positive plans for the future with new doors opening for me. I couldn't believe how different I am now!
Gillian (Darlington)
---
Creative Play Work-Shop - "In her Creative Play workshops, Susheel combines energetic and insightful discussion with enjoyable and relaxing artistic projects. There is a sense of freedom and adventure ad you embark on a journey with Susheel. She is a lady full of humour, warmth and wisdom. At the end of a wonderful day you feel refreshed and strengthened with new insight into your life and its possibilities!"
- Jennifer (Victoria Park)
QUALIFICATION DETAILS
---
BApSc Nutrition and Food Science- Curtin University
GradDip Dietetics- Curtin University
Reiki Level 1, 2, 3 Usui method and Tibetan method
Certified as Master Practitioner of Neuro-Liguistic Programming and Master Results Coach.
Certified in Master Hypnosis and Advanced Neurological Re-patterning
Foundation training in Clinical Ayurvedic Medicine
Master Facilitator in Virtues Project TM
Level I & II Reconnective healing. Trained by Dr. Eric Pearl.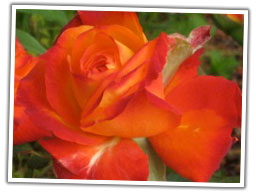 " In the garden of thy heart plant, naught but the rose of love... " - Baha' u'llah